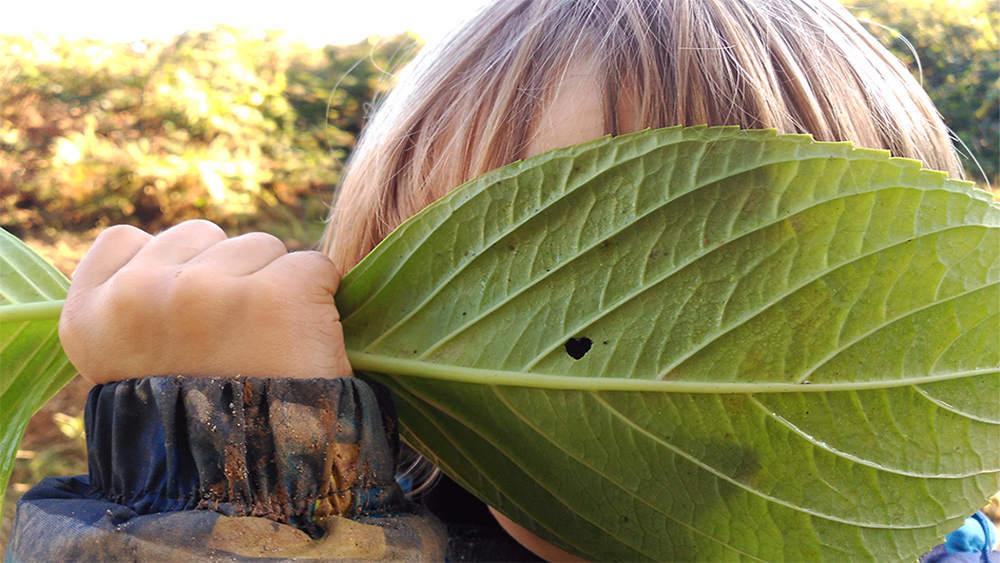 AMADAHI, is an initiative with the desire to offer spaces and tools
that allow to link the Childhood with Nature in a respectful way,
educating the heart through Nature,
free play and creativity.

A place where children can "BE" and where they can "LIVE" their own way.
We are in Rúa Torrelos, 1 Dexo / Oleiros (A Coruña 15177) Spain
in a cosy haven for the classroom with roof
and a magical classroom with sky,
the Natural Monument of the Coast of Dexo in Oleiros.

ADMISSION OPEN FOR 2018/19,last places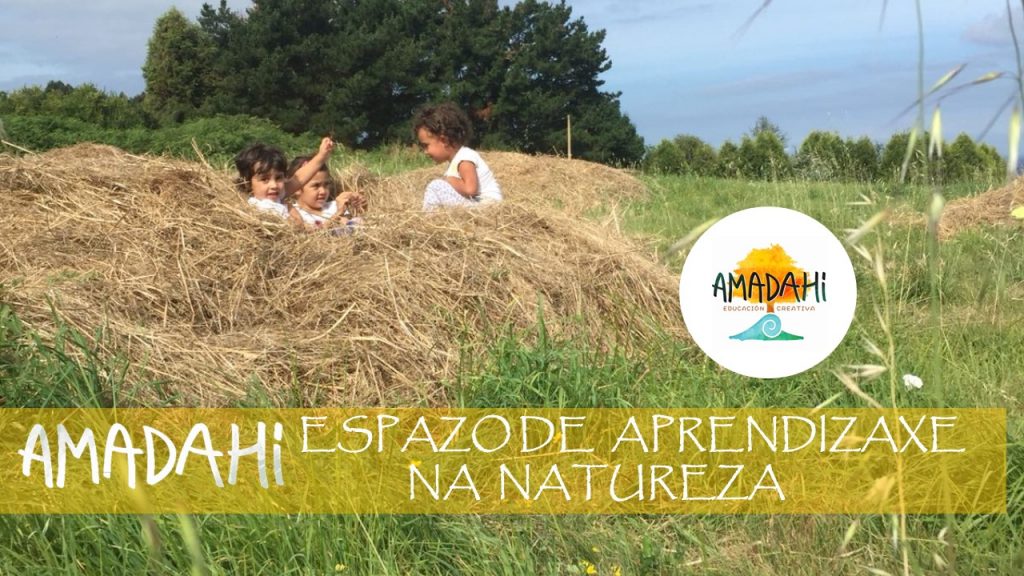 Contact: administracion@amadahi.com
Interested families can visit Amadahi guided by one of
our Forest Family from Monday to Thursday during school hours.
Book your visit; 666054608
For other schedules time, please consult us

***************************************************************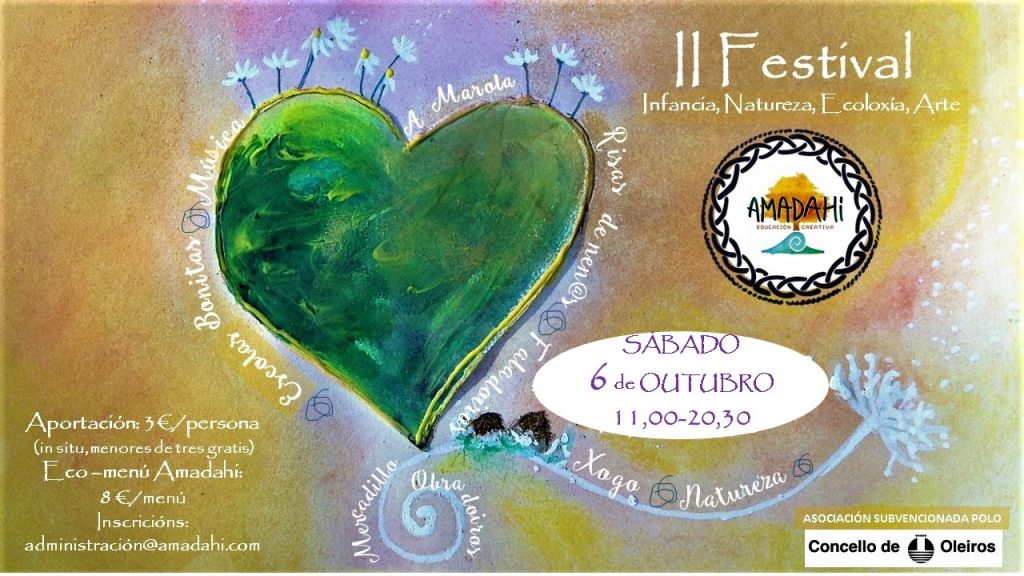 Paz Gonçalves is the Amadahi's creator and cofounder of
ENTITIES THAT HAVE TRUSTED IN AMADAHI
Guardar
Guardar
Guardar